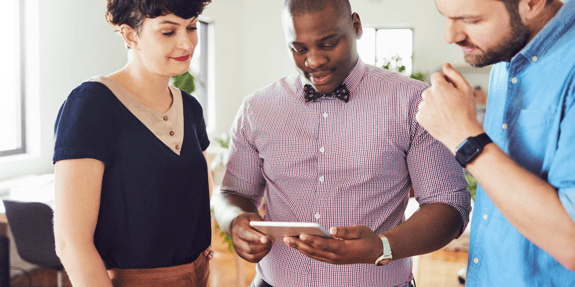 Co-Managed IT
Set Your IT Team Up for Long Term Success
Many Hands Make Light Work
Our Co-Managed Solution is designed to support your existing IT team through larger projects or day to day tasks, and ensure that nothing falls between the cracks.
Shared expertise and best practices
Support system of trained IT professionals
Additional security for guaranteed protection
Extra teams to get any job done
Never Miss A Beat
Challenges like resource limitations, ambitious projects, and developing new technology practices are no longer giant hurdles for your business. Instead, your IT team is supercharged with all the tools & knowledge needed to move into the future.
Move forward with confidence!
Scale your technology and teams to meet business needs
Enable your team to stay ahead of new technology & best practices
Avoid unexpected disruptions with system redundancies
Create bandwidth as needed to maintain project timelines.
Ensure new projects are aligned with the business objectives.
Ready To Make IT Your Strategic Advantage?
Contact us for free consultation and find out how technology can transform your business today.
BIOS Insights
Keep up with the latest news and trends, learn best practices, and hear from our team about the way we see technology developing in the business community.