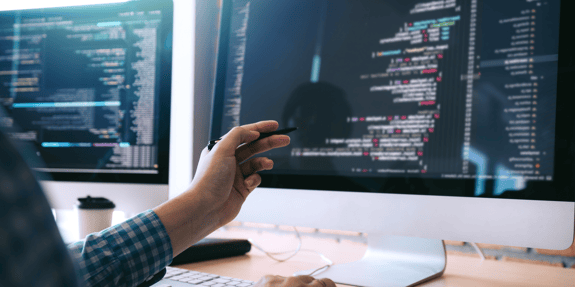 FULLY MANAGED IT
Create a Secure & Reliable IT Department to Scale Your Business
Continue Doing What You Do Best!
Our Fully Managed IT Solution is designed to help you grow quickly and increase focus on your core business.
Continuous Technology Audits
Remote Monitoring & Security
Service Management & IT Support Desk
Transform your Business
Imagine what is possible with a full team of IT professionals by your side.
We take responsibility for keeping your IT infrastructure reliable, up to date, and secure. We maintain your network performance, manage your virtual environments, protect against cyber attacks, and more.
Move forward with confidence!
Scale your technology and teams to meet business needs
Keep up with constant changes in technology
Maintain a top tier technology team
Manage costs and risks
Manage the transition to the cloud
Ensure safe & secure data storage
Ready To Make IT Your Strategic Advantage?
Contact us for free consultation and find out how technology can transform your business today.
BIOS Insights
Keep up with the latest news and trends, learn best practices, and hear from our team about the way we see technology developing in the business community.