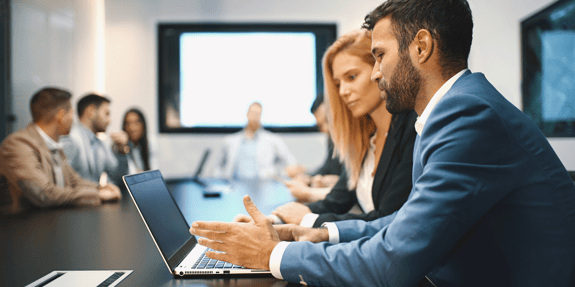 Technology Leadership
Develop High Performing IT Strategies & Get the Most Out of Your Technology
Opportunity Meets Innovation
We're driving transformation and building businesses by bringing together the teams & expertise needed to help organizations grow and thrive in the modern world.
Technology ROI Strategies
Solution Roadmaps & Project Planning
Business Automations & Analytics
Set Yourself Apart
We help our partners harness the power of data and artificial intelligence, modernize systems, capitalize on new technology, automate operations, drive growth, and build great IT talent and culture.
Our team of business analysts, engineers, architects, technology leads, and cybersecurity experts work to understand your vision and implement a comprehensive and innovative IT strategy.
Move forward with confidence!
Risk Assessments
Technical Guidance for Leadership
IT Alignment with Business Goals
Cloud Strategies
Resilient Architecture
Business Intelligence & Analytics
Technology Team Training & Best Practices
IT Transparency
Ready To Make IT Your Strategic Advantage?
Contact us for free consultation and find out how technology can transform your business today.
BIOS Insights
Keep up with the latest news and trends, learn best practices, and hear from our team about the way we see technology developing in the business community.