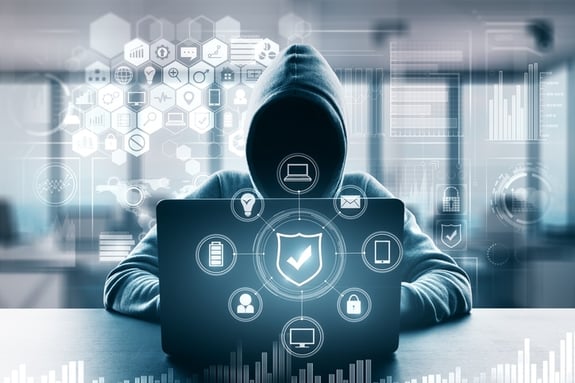 Cyber Security
Get the tools & expertise required to protect your business.
Lack of Security? That's Alarming!
The world of cyber security is no joke. Digital assaults against businesses are rapidly increasing each year. Basic measures like firewalls and anti-virus programs are not enough to prevent or mitigate attacks as the complexity of cyber security grows.
24-hour monitoring & resolution
Training & Professional Resources
Your Plan Matters
When your business faces a cyber attack, the strategies you put in place today will be tested. It is important to have a proven technology leader helping to make the decisions that will impact your ability to detect, prevent, and recover from these attacks.
From planning to monitoring & execution, our goals are to minimize risks and prepare your business for the future.
Move forward with confidence!
Security risk assessment
Defense strategy and budgeting
Vulnerability scans and monitoring
Penetration testing
Infrastructure remediation
Phish testing
Cybersecurity training
Multi-factor authentication (MFA) and encryption services
Device and data protection
Backup and data recovery
Dark Web credential monitoring
24/7/365 SOC
Breach detection
Secure cloud and Office 365 hardening
Ready To Make IT Your Strategic Advantage?
Contact us for free consultation and find out how technology can transform your business today.
BIOS Insights
Keep up with the latest news and trends, learn best practices, and hear from our team about the way we see technology developing in the business community.